Una de las actividades casi obligatorias cuando vienes a Tailandia suele ser el típico paseo en elefante. Y como no, en cuanto supe que nos mudabamos aqui, fué una de las primeras cosas que encabezó mi lista de cosas que hacer antes de abandonar este precioso país. Pero al llegar aqui y recaudar un poco de información, me di cuenta de que en la mayoría de los sitios tienen maltratados y completamente machacados a los animales. A diferencia de lo que se cree, la espalda del elefante es una de las partes más débiles, pudiendo soportar un máximo de 100 kg. Con lo que cuando contratas esos exuberantes paseos, con esas preciosas sillas a los lomos de los elefantes, el pobre animal sufre muchísimo ya que esta acarreando un peso mayor al que puede soportar. Otro de los puntos a tener en cuenta, es que por su gran tamaño, el elefante tiene que pasar unas 16 horas al día comiendo, cosa que es completamente imposible si tiene que pasar todo el día paseando a los turistas.
Pero encontramos Elephants World, una pequeña organización a dos horas y media de Bangkok que se encarga de rescatarlos, cuidarles y darles la vida que se merecen. Así que no lo dudamos, cogimos el coche y nos dirigimos a este centro para poder conocer mejor la labor que hacen y como no, aportar nuestro pequeño granito de arena.
Aun me emociono al escribir estas líneas y recordar todo lo vivido: alimentarlos directamente a la boca, preparles la comida, limpiarles, bañarnos con ellos en el río... Sin duda una de las mejores experiencias que he vivido!
Asi que como persona amante y defensora de los animales desde aquí me gustaría crear un poco de conciencia con este tema, y pediros que, sobre todo en este tipo de paises, os informéis muy bien antes de realizar ningun tipo de actividad con animales, ya que en la mayoría de los sitios o los maltratan o los tienen completamente drogados.
One of the most mandatory activities to do when you come to Thailand is an
elephant ride
. And of course, as soon as I knew we're moving to Bangkok, it was one of the first things that topped my list of things to do before leaving this beautiful country. But when I arrived here and I started collecting some information, I realized that most of the sites have completely
crushed and abused animals
. Contrary to popular belief, the back of the elephant is one of the weakest parts and only can withstand up to 100 kg. So when you hire these lush walks, with those beautiful chairs to the backs of elephants, the animal suffers a lot as it's carrying more weight than it can support. Another point, is that because of its size, the elephant has to spend about 16 hours a day eating, which is completely impossible if it has to spend all day strolling tourists.
But we found
Elephants World
, a small
organization
two and a half hours far away from Bangkok that
rescue them
, take care of them and give them the life they deserve. So we didn't hesitate, we took the car and we headed to the center to learn more about the work they do and of course, add our two cents.
I still get excited to write this and remember all the lived experiences: feed them directly into the mouth, prepare their food, clean them, have a bath with them in the river... Definitely one of the best experience ever!
So as an animal lover and advocate person from here I would
create a little awareness
to this issue, and ask you, especially in these countries, that inform well before performing any type of activity with animals, since in most of the sites or mistreat the animals or have them completely
drugged
.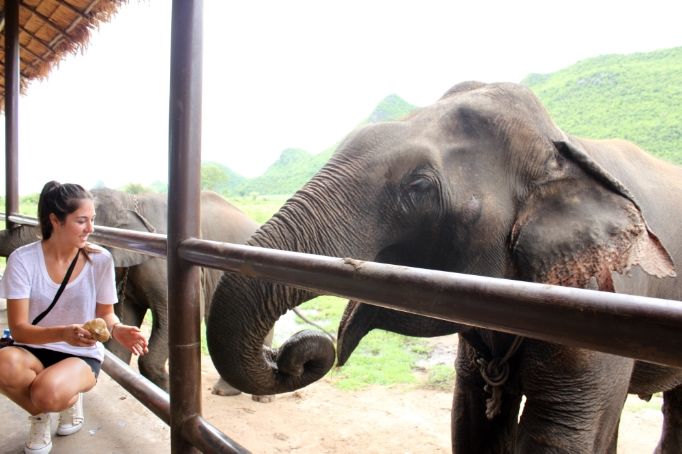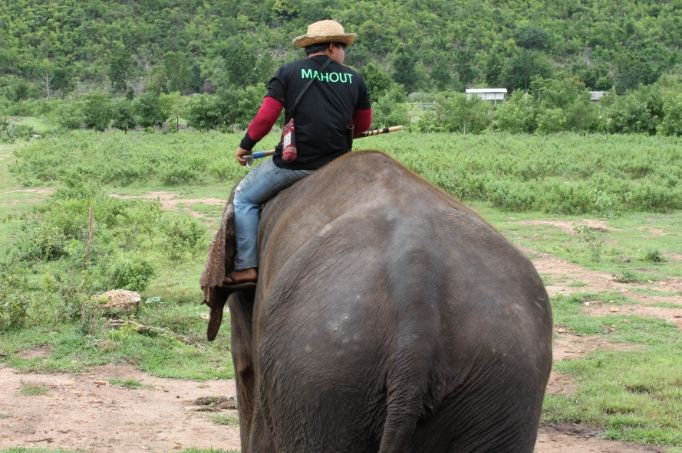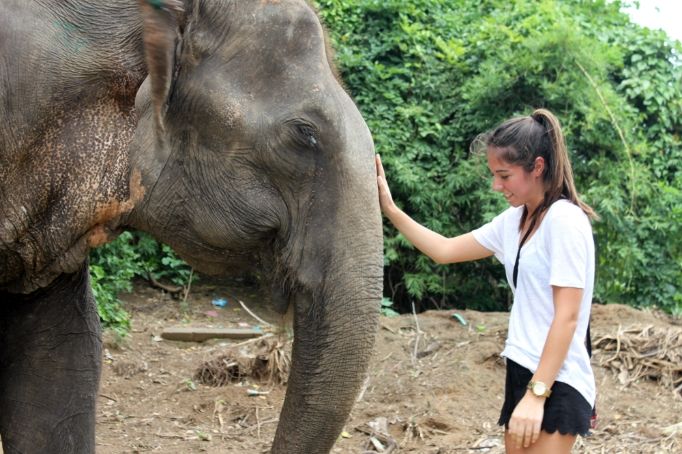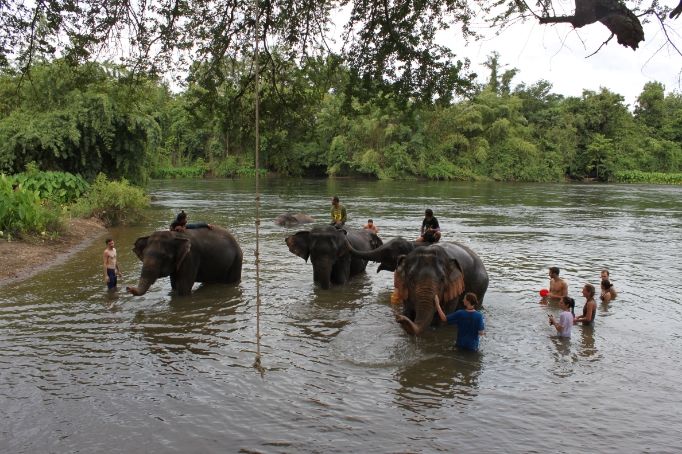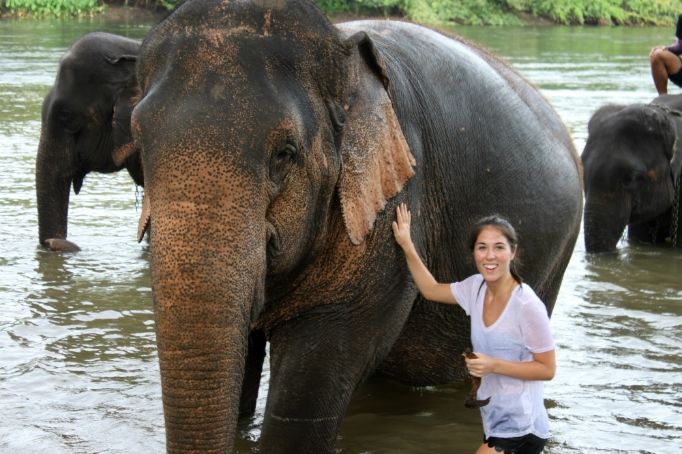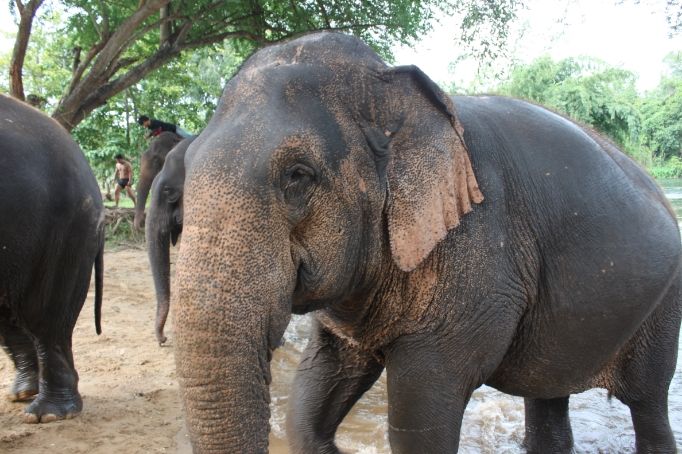 29.08.14, Elephants World, Kanchanaburi, Thailand