El estilo navy, una tendencia que tenemos presente todos los veranos! Ya os enseñe esta camiseta en este post de mis compras de rebajas, y esta vez decidí combinarlo con unos simples shorts vaqueros y darle un toque de color con mis nuevas sandalias amarillas de zara. ¿Qué os parecen? Creo que son perfectas, para como en este outfit, aportar pequeños toques de color. Las veréis más veces por aquí, porque fue llegar a casa y lloverme millones de ideas de outfits con ellas jejeje
Besitos y gracias por vuestros comentarios!!
All summers we can see every where the navy style. I showed you this t-shirt in the post of sales, here, and for this outfit I decided to combine it with a denim shorts and my new yellow sandals from Zara. I love them! I think that they are perfects to give a touch of color in the simples outfits. What do you think?
Kisses and thank for your comments!!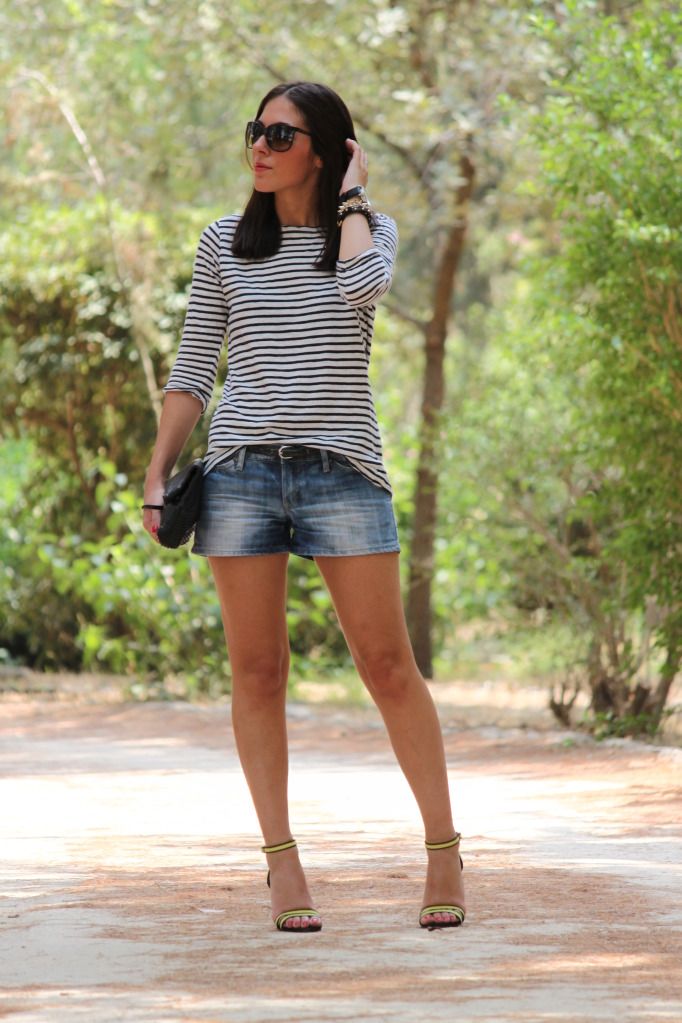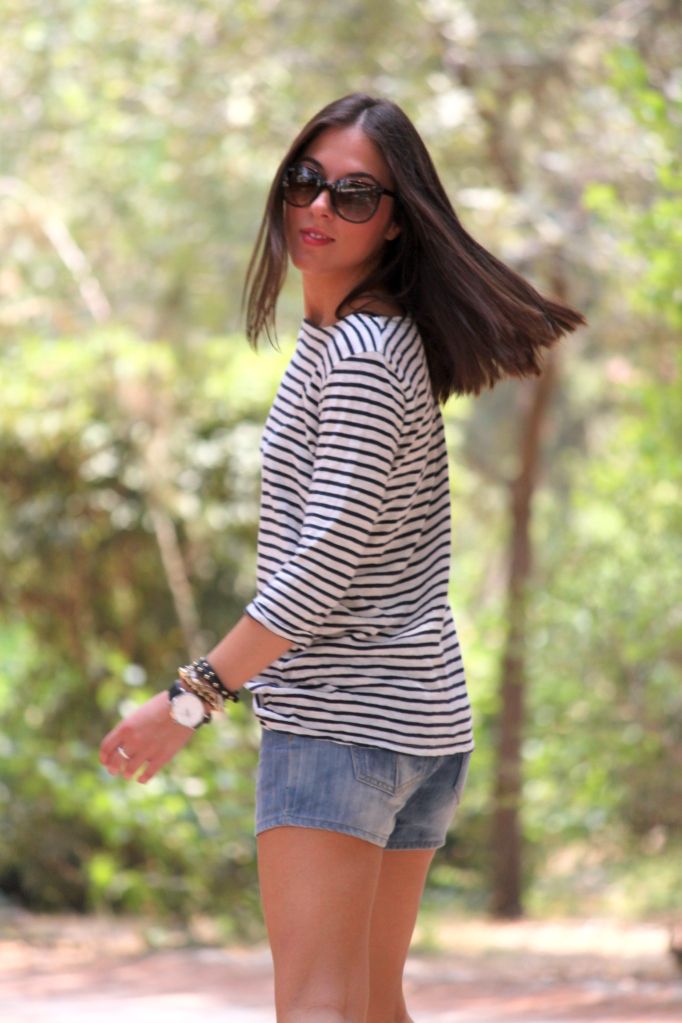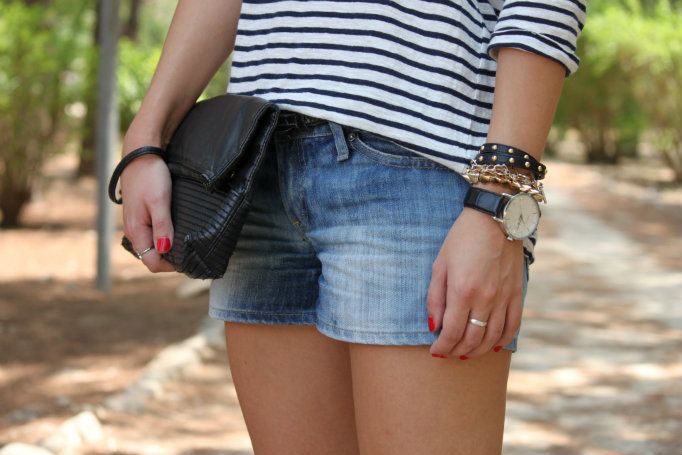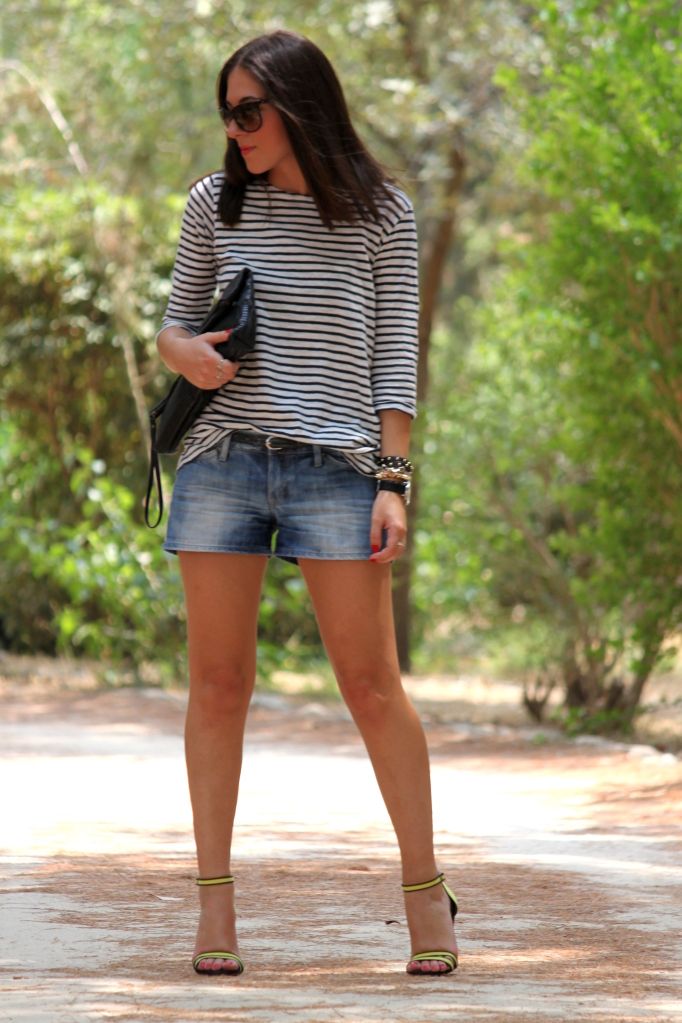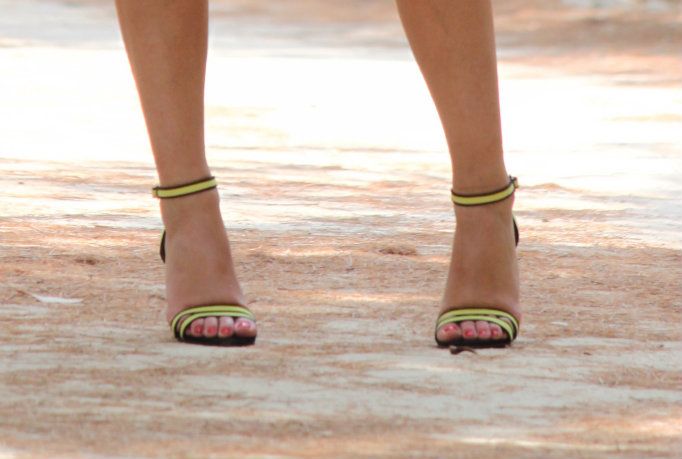 Camiseta / T-shirt: pull&bear (ss12) (sales)
Shorts: mango (old)
Sandalias / Sandals: zara (ss12) (sales)
Clutch: h&m (ss12)
Pulseras / Bracelets: bimba&lola + asos + tous
Gafas / Sunnies: ray ban