Compre estos shorts hace bastante tiempo, os los enseñe en este post, pero la verdad casi ni me los había puesto, no sé si porque al no estar morena no favorecían tanto… Pero ahora que ya empiezo a tener un poco de color, creo que no va a ser la primera vez que los veáis por aquí! Para este primer look con ellos decidí combinarlos de una manera muy simple con una camiseta básica blanca y unas sandalias para poder soportar las altas temperaturas que tenemos por Chipre. ¿Qué os parece el resultado?
Un besito y feliz domingo!
I bought these flowered shorts some time ago (you can see here), but I didn't like to wear them because my skin wasn't tanned. Now I can wear them and for this first outfit I decided combine them in a casual outfit with a basic t-shirt and sandals. I hope you like it!
Kisses and enjoy this Sunday!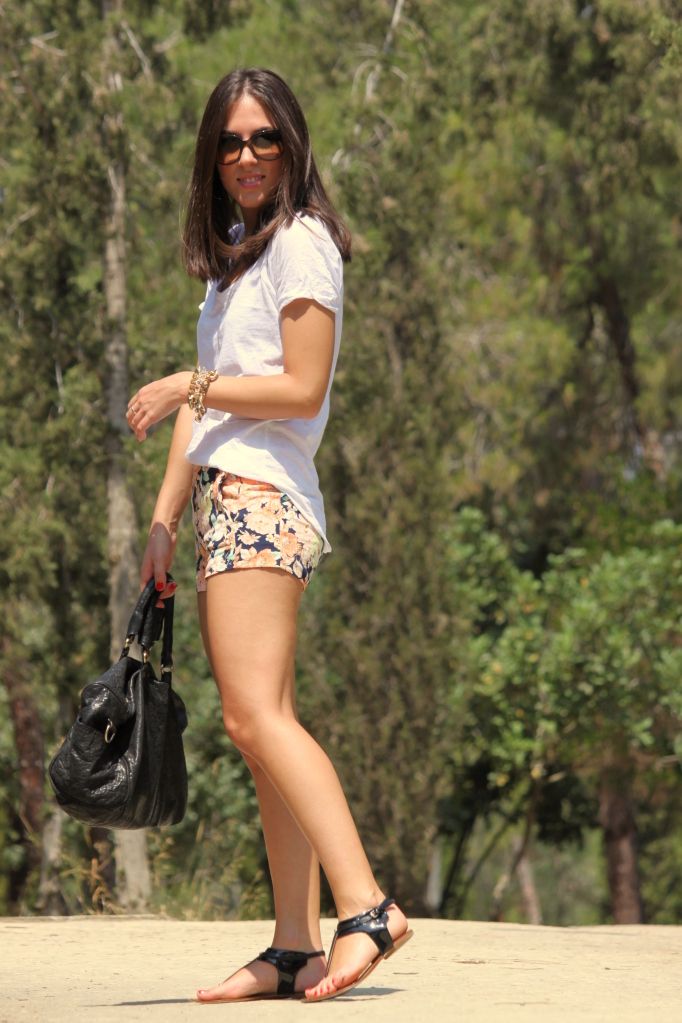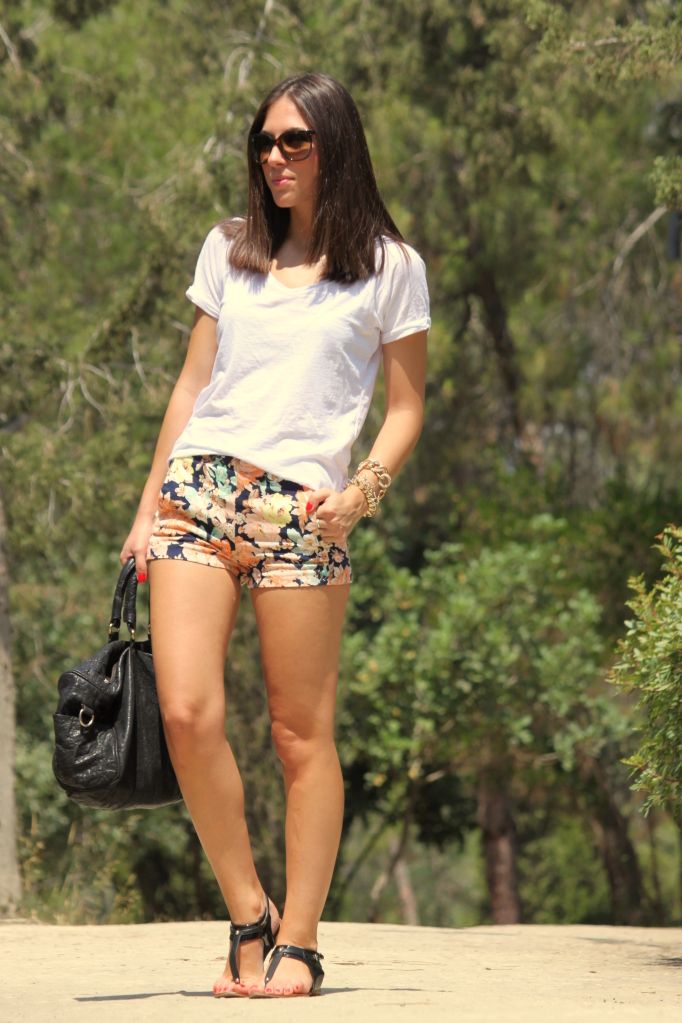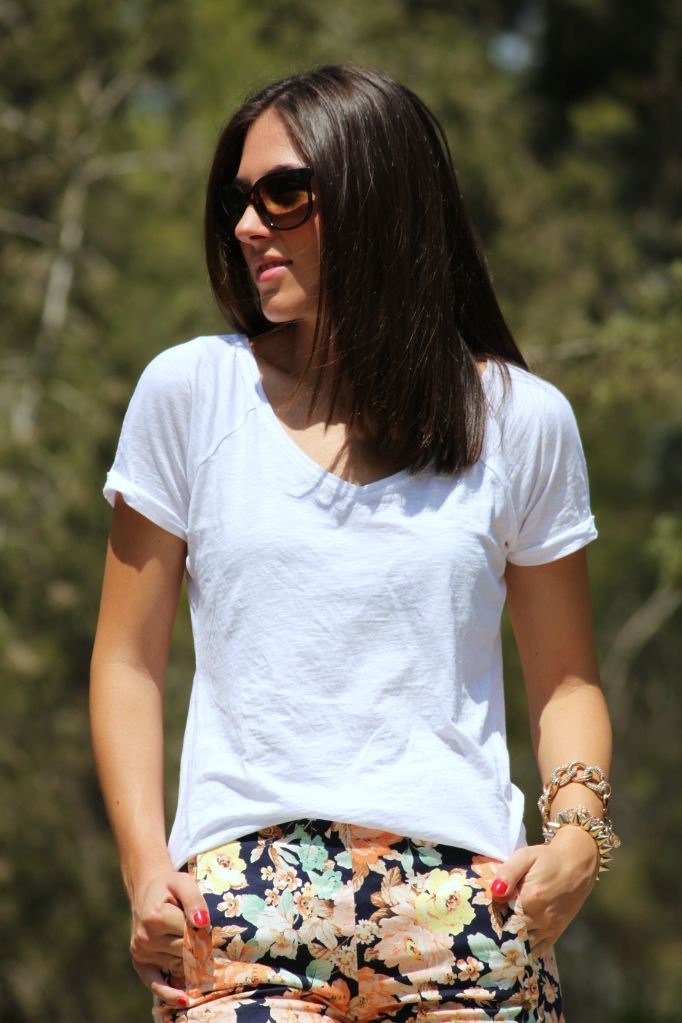 Camiseta / T-shirt: mango (ss12) (sales)
Shorts: zara (ss12)
Sandalias / Sandals: zara (ss12)
Bolso / Bag: mango (aw11-12)
Bracelets: mango + asos
Gafas / Sunnies: ray ban